Your smile can convey more about you than you might think. Missing, discolored, uneven or chipped teeth, among other imperfections, can negatively affect a person's judgment about your appearance and ultimately (and oftentimes unfairly) your personality. With so much pressure resting on having a great smile, it can be extremely stressful if you have even minor imperfections. Luckily, cosmetic dentistry services have never been so easy and affordable. Cosmetic dentists (including Sarasota dentist Dr. Back!) specialize in making your smile your best feature.
Here are 10 great reasons to consider cosmetic dentistry:
1. Make a great first impression
In a "Behind the Smile" perception study conducted by Kelton for Invisalign, it was discovered that "even the alignment of teeth is a catalyst for assumptions regarding success, popularity, intelligence and general health." Translation: crooked teeth can lead to people making blind judgements about your success, popularity, intelligence and overall health. We know that how a person's teeth look is not an accurate reflection of those factors, and the team at Sarasota Smile Design can help you get a smile that will set people's opinions straight!
2. Improve your chances of career success
In that same Kelton study, Americans perceive those with straight teeth to be "45% more likely than those with crooked teeth to get a job," even if they have the same experience level. Don't risk getting passed over in an interview just because your teeth aren't straight or white enough, the money you spend improving your smile will be more than worth it when you land your dream job.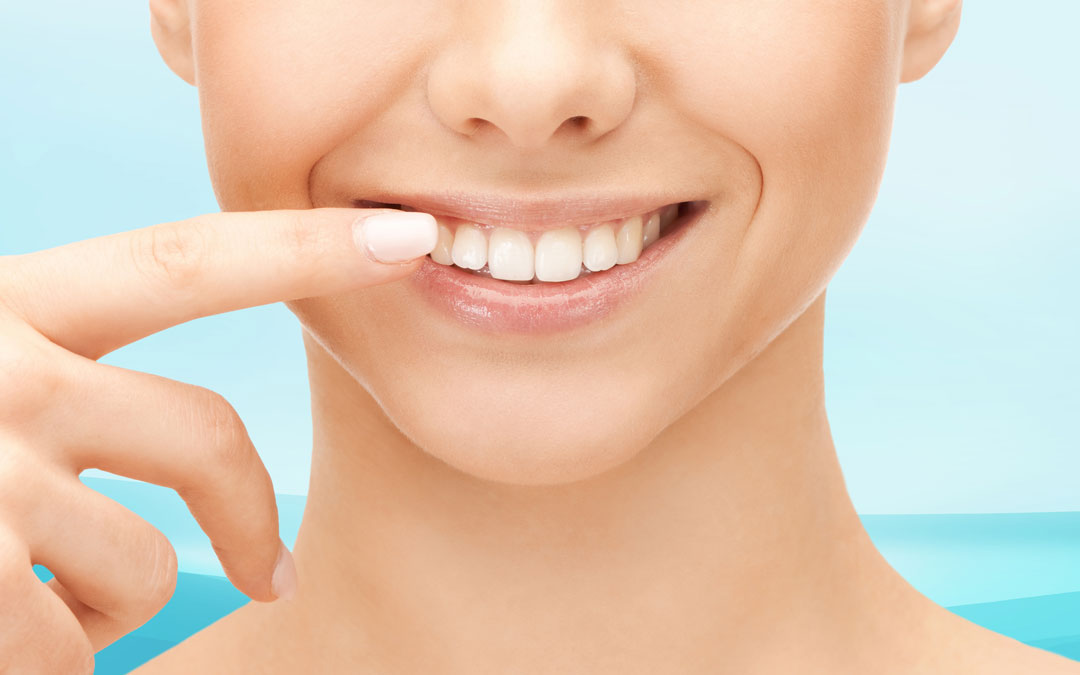 3. Overall comfort
Imperfections can be more than just unsightly. Chipped and worn down teeth can lead to painful sensitivity when drinking hot or cold beverages and an increased risk of cavities. Cosmetic dentists can use methods such as tooth colored fillings and veneers to help these and other imperfections that are causing you pain. Life is too short to be living in discomfort!
4. Increase your lifespan
Chronically stressing about the appearance of your teeth can take years away from your life. Stress can accelerate the rate of aging and reduce your lifespan. So, in theory, seeing a cosmetic dentist to fix a flaw in your smile that you constantly worry about will reduce stress and add years to your life.
5. Have a better love life
Appearances make a big impression in romantic relationships. Whether you're trying to look good for a boyfriend, girlfriend, or spouse, a nice smile is important. Of course looks are just one part of the whole package, but when you're trying to impress someone a straight smile goes a long ways. Just based on your picture, you are 57% more likely to get a date versus someone with crooked teeth.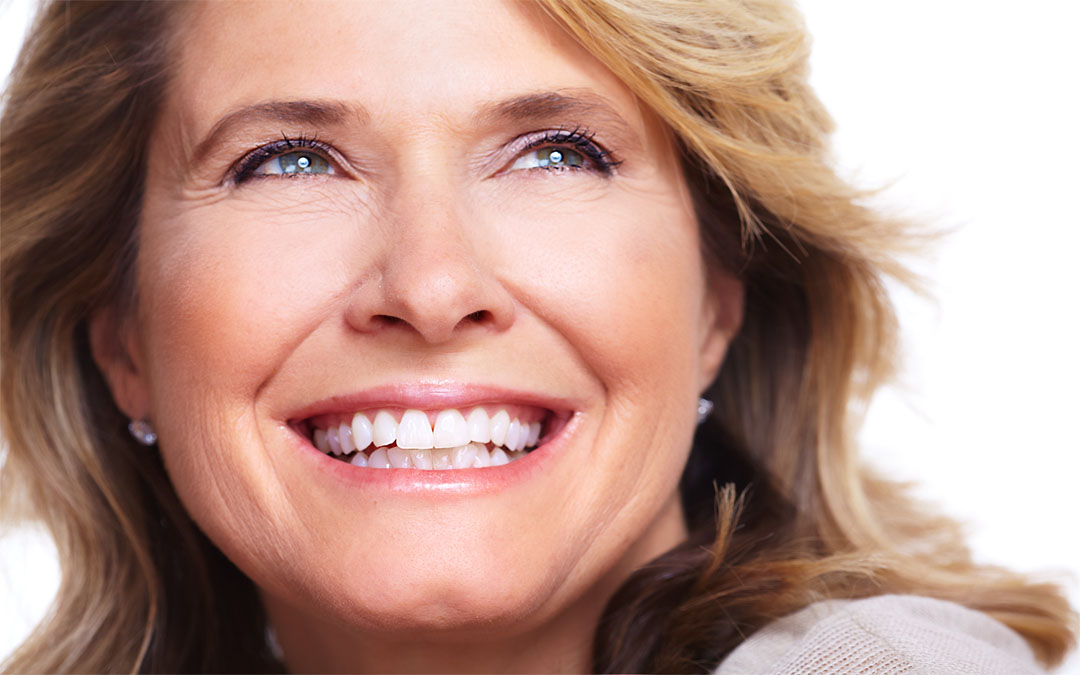 6. Higher self confidence
From getting a smile makeover to minor procedures such as teeth whitening, cosmetic dentistry procedures can play a huge role in improving your self confidence. The better you feel, the more you'll smile, and the physical act of smiling (even if you don't feel like it) will actually make you happier! And the only thing more attractive than a great smile is someone with high self confidence.
7. Enjoy your favorite foods
Missing or crooked teeth can limit your enjoyment of food and drinks. Cosmetic dentists use implants, veneers and straightening devices to help you get back to enjoying your favorite foods again. Of course, this doesn't give you free rein to harm your teeth. It's important to take care when eating hard foods such a popcorn kernels, nuts, hard candy, ice and nuts, as they can crack teeth and send you to an emergency dentist.
Don't let the fear of staining your teeth set you back either, since there are whitening treatments that can take stains and discolorations off. However, if you want to avoid multiple whitening treatments, take measures to prevent staining and discoloration (drink coffee and tea through a straw, avoid chewing tobacco and cigarettes, etc.).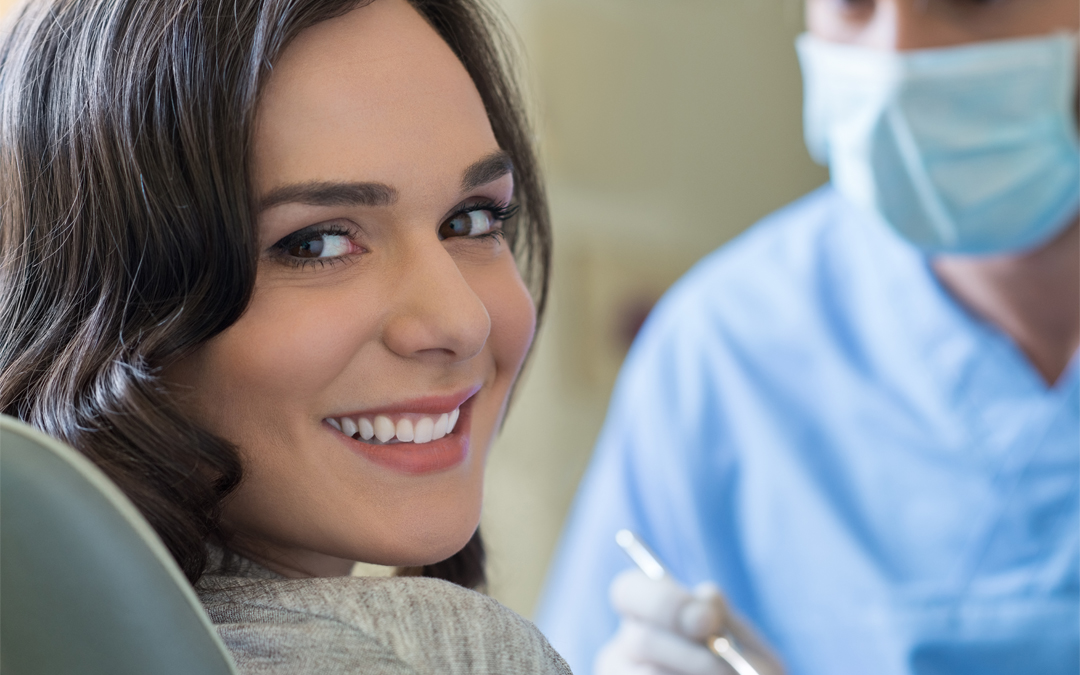 8. Recover from a traumatic injury
Many people have suffered injuries such as being hit in the face with a baseball or other flying objects, car accidents, or tripping and falling down on their face, resulting in painful and unsightly mouth injuries. Cosmetic dentists can repair damage done to your teeth and get you back to smiling confidently.
9. Psychologically healing
Not all problems are physical. Cosmetic dentistry procedures can be a huge boost to a person's mental health. People often have phobias associated with dental problems and imperfections (getting bullied over missing or crooked teeth, fear of rejection due to unsightly teeth, recovering from drug addictions that cost them their teeth, etc.) , and getting cosmetic dentistry procedures can literally help people recover from previous negative associations they might have had with their teeth.
10. It's a great ROI
We've proven that cosmetic dentistry can reduce stress, help you advance in your career, have a better love life, make you more healthy and make you feel better about yourself. Talk about a great return on investment! The best part is, the investment doesn't have to be substantial. Cosmetic dentistry ranges in price and, depending on what you want done, there are often payment plans in place to make procedures affordable (such as CareCredit).
We've provided 10 reasons to consider cosmetic dentistry, but we're just scratching the surface! Any person of any age, gender, body type and face shape can benefit from the services that Sarasota Smile Design can offer.
At Sarasota Smile Design, Dr. Jenifer C. Back and her team have over 20 years of experience and take in every factor – such as your sex, gender, shape, personality and age- to make your smile enhance your natural self Dr. Back is also a published author and has written several articles that have been published in national journals such as Woman Dentist Journal.