At Sarasota Smile Design we offer patients comprehensive dental care in one convenient, luxurious location.
Call (941) 927-5411 for your free consultation now!
Led by Dr. Jenifer C. Back, a leading dentist in Sarasota, Florida, we perform a diverse array of dental procedures including
porcelain veneers
,
dental implants
,
tooth whitening
,
dental crowns
,
dentures
,
root canal
, and
general dental care
. Serving the Tampa, Port Charlotte, Bradenton, Sarasota, and South Florida area, your comfort, appearance, and overall well being are always foremost in our minds.
Sarasota's Most Highly Respected
Cosmetic Dentist
American Academy of Cosmetic Dentists
Florida Association of Cosmetic Dentistry
American Dental Association
Academy of General Dentistry
West Coast Dental Association
Sarasota Dental Association
Seattle Study Club Saragator Chapter
Nationally Published
Concierge Dental Services
A Luxurious Ambience
Sarasota Smile Design offers a number of amenities to each patient to ensure every visit is a pleasant one. In our guest lobby, our patients are greeted by a dental concierge and served gourmet coffees, hot tea, flavored waters, and homemade cookies and muffins. In our massage room, our professional massage chair soothes patients while they enjoy our surround sound theater. We even have a private guest lounge available to patients featuring internet access and a plasma screen TV. At Sarasota Smile Design, we take great joy in pampering you.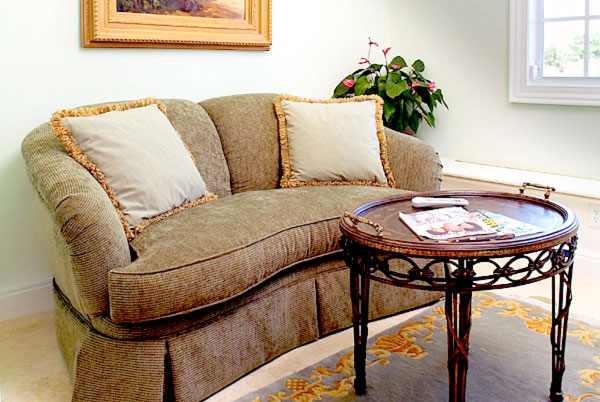 Guest Lobby
Dental Concierge & Luxurious Amenities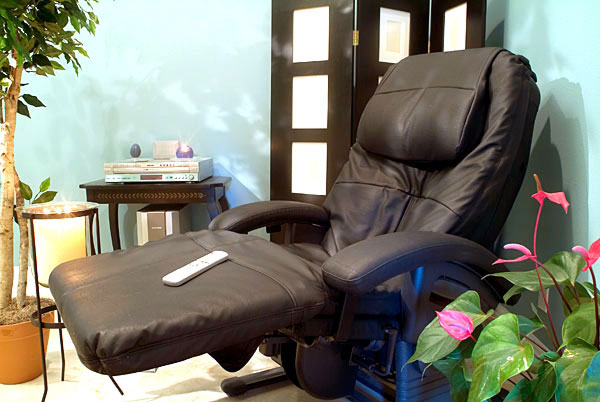 Massage Chair
Soothes Patients in Surround Sound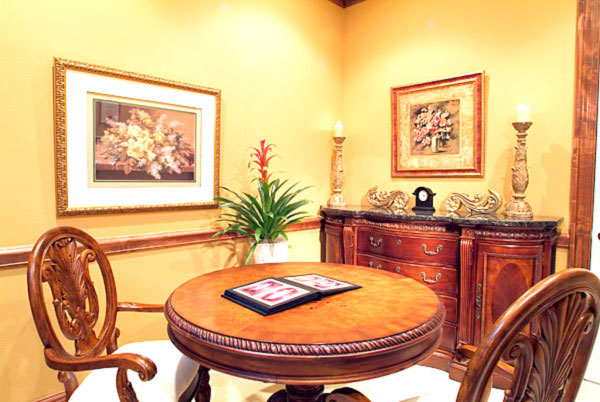 Guest Lounge
Internet Access and Plasma Screen TV
State-of-the-Art Technology
Ensuring Safety and Convenience
Sarasota Smile Design also offers the latest in state-of-the-art technology. Using digital x-rays and cameras, cosmetic imaging, non-invasive intraoral cameras, and other cutting-edge tools, we ensure your safety and convenience with each visit.
Leading Sarasota Dentist
Dr. Jenifer C. Back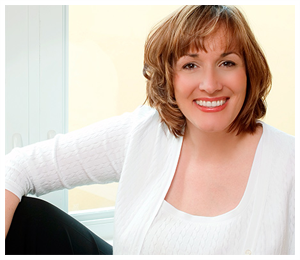 A premier dentist in Sarasota, Florida, Dr. Jenifer C. Back graduated from the University of Kentucky in 1995. Since that time, Dr. Back has practiced exclusively in Sarasota, Florida where she has honed her craft. Dr. Back finds it personally rewarding to restore a patient's beautiful smile.
Dr. Back – Sarasota Dentist is currently an instructor for the Nash Institute, the prestigious training facility for functional cosmetic dentistry. There Dr. Back teaches other dentists how to create beautiful functional smiles.
Committed to providing her patients with the finest care available, Dr. Back has taken hundreds of hours in continuing education to further her expertise.
"the eye of an artist and the hand of a surgeon"
Possessing the eye of an artist and the hand of a surgeon, Dr. Back can sculpt a perfect smile just for you, taking into account your face shape, age, sex, and personality. She takes pride in her ability to create an individual, one-of-a-kind work of art. Dr. Back employs a wide variety of cosmetic dentistry options to improve her patients' smiles.
Dr. Back, a consummate professional and leading dentist in Sarasota, Florida, always insists on perfection. She has thus equipped her office with state-of-the-art software for practice management, cosmetic imaging, and digital x-rays.
Sarasota Dentist Dr. Back is a well known author having been published in national journals such as the Woman Dentist Journal. Her informative article, "Moving the Midline," can be read online.
Read More about Finding Great Sarasota Dentist