What To Do In Sarasota
Sarasota has amazing arts and attractions. We've complied this list of attractions and sites to help you plan your visit.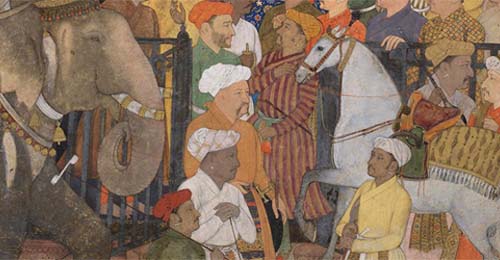 John & Mable Ringling Museum
5401 Bayshore Road, Sarasota,FL 34243
The John and Mable Ringling Museum of Art is the state art museum of Florida, located in Sarasota, Florida. It was established in 1927 as the legacy of Mable and John Ringling for the people of Florida.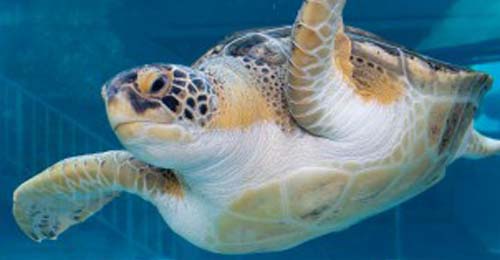 Mote Marine Laboratory & Aquarium
1600 Ken Thompson Hwy, Sarasota FL 34236
Mote Marine Laboratory is an independent, not-for-profit marine research organization based on City Island in Sarasota, Florida. Founded in 1955 by Eugenie Clark in Placida, Florida, it was known as the Cape Haze Marine Laboratory until 1967.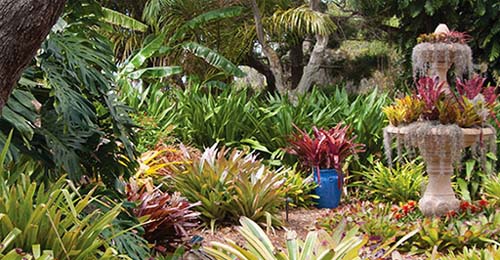 Marie Selby Botanical Gardens
811 S Palm Ave, Sarasota, FL 34236
The Marie Selby Botanical Gardens is the only botanical garden in the world dedicated to the display and study of epiphytes, especially orchids and bromeliads, and their canopy ecosystems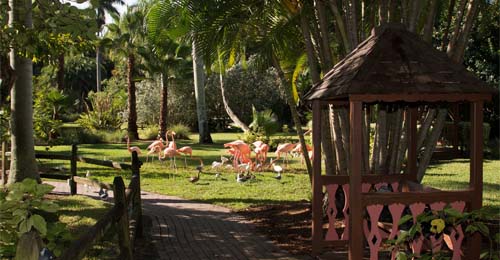 Sarasota Jungle Gardens
3701 Bay Shore Rd, Sarasota, FL 34234
Sarasota Jungle Gardens has been a tourist attraction in Sarasota, Florida in the United States since 1936. It offers ten acres, or four hectares, of botanical plantings along with bird and animal shows.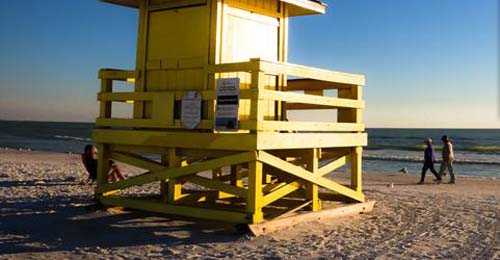 Siesta Beach
948 Beach Road, Sarasota, FL 34242
Siesta Beach is a beach located on Siesta Key, Florida, United States. The sand is 99% pure quartz, soft and cool on the feet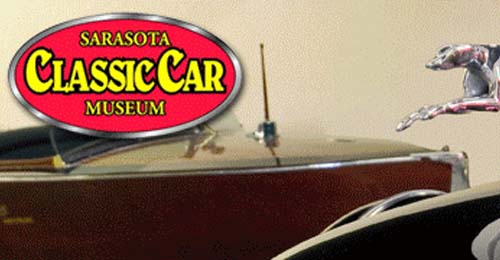 Sarasota Classic Car Museum
5500 N Tamiami Trail, Sarasota, FL 34243
The Sarasota Classic Car Museum is located at 5500 North Tamiami Trail, Sarasota, Florida. It houses about 100 vintage cars of all types in a 60,000-square-foot facility with constantly rotating collection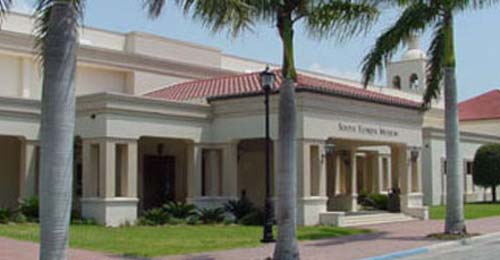 South Florida Museum
201 10th St W, Bradenton, FL 34205
South Florida Museum is the largest natural and cultural history museum on Florida's Gulf Coast. The museum interprets the region from the Pleistocene to the present. Highlights include fossil evidence of Florida's earliest mammals and marine species and the Montague Tallant collection of prehistoric and early post-contact archeological artifacts.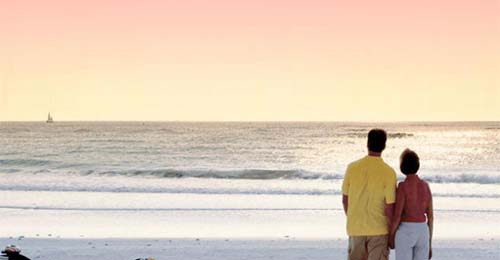 Lido Key Beach
Lido Key is a barrier island off the coast of Sarasota, Florida in the United States. To its north is Longboat Key, to its east is Bird Key, and St. Armands Key and to its south is Siesta Key. It is part of the city of Sarasota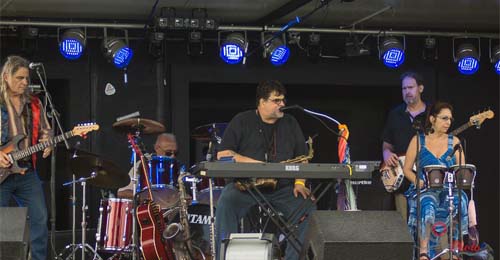 Van Wenzel Performing Arts Hall
777 N Tamiami Trail, Sarasota, FL 34236
The Van Wezel Performing Arts Hall is a theater in Sarasota, Florida. The 1,736 seat hall's 1968-69 construction was partly funded by a bequest from local residents Lewis and Eugenia van Wezel.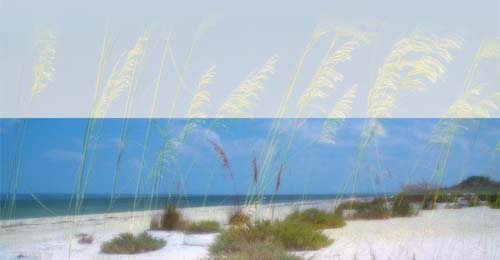 Sarasota Opera House
61 N Pineapple Ave, Sarasota, FL 34236
The Sarasota Opera House is an historic theatre, now opera house, located at 61 North Pineapple Avenue in Sarasota, Florida. The vision of a local man and the first mayor of the town, A. B. Edwards.