Very few people are lucky enough to have a perfect smile,
but nowadays a smile makeover can help improve on nature
What's a Smile Makeover and Could It Help Me?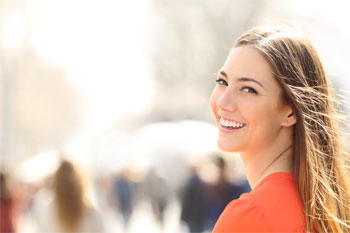 Very few people are lucky enough to have a perfect smile, but nowadays a smile makeover can help improve on nature. Your cosmetic dentist in Sarasota Florida can replace missing teeth, or will repair any that are broken, chipped or stained. Misaligned teeth can be brought back into alignment with the latest orthodontic technologies. The final result should have you grinning from ear to ear.
Description of a Smile Makeover
Smile makeovers can include a combination of different treatments, and both surgical and nonsurgical procedures can be used to correct various problems with your teeth and gums. A smile makeover is customized to deal with your particular issues. Common problems that can be treated include missing teeth, and unevenly spaced teeth and bite problems. Cracks and chips in teeth can be mended, and teeth that are badly discolored can be brightened up, or disguised with dental restorations.
Finding out more about a Smile Makeover in Sarasota Florida
Your first step is to book an appointment with a good cosmetic dentist in Sarasota Florida. During your initial consultation you can expect to learn all the options available for treatment, and you'll discuss your aims with your dentist. A good cosmetic dentist takes a number of different factors into account when planning a smile makeover. These include your overall facial shape, skin tone and your facial structure, and all are important for ensuring the final result looks naturally beautiful.
Procedures That Can Be Used during a Smile Makeover
Common procedures that can be used during a smile makeover include:
Dental implants for replacing missing teeth
Teeth whitening to brighten discolored and stained teeth
Porcelain veneers to improve the appearance of front teeth
Enamel recontouring and bonding to reshape and hide imperfections in teeth
White fillings to replace old silver fillings or stained white fillings
Dentures that look and function like natural teeth
Adult orthodontics to help correct crooked or overcrowded teeth, or to correct bite problems
Skip the Plastic Surgery and Get a Smile Makeover Instead!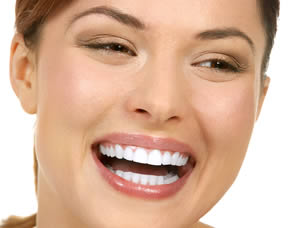 Do you want to rejuvenate your appearance? Do you find yourself looking the mirror, turning your head from side to side, wondering when you started to look so tired or so old? Maybe you're considering Botox or fillers or some other cosmetic procedure or surgery. If this sounds familiar to you, why not look into rejuvenating your smile? A smile makeover can change a lot about your face, and it might just enable you to skip the plastic surgery altogether!
When you get a smile makeover, you might start small with teeth whitening, or you might do something more dramatic such as dental veneers. Whatever you choose to do, your smile will look fantastic in the end, and just that one thing can change so much about your face.
As we age, our teeth can grind down. It's a matter of simple use and is a natural part of our aging process. Dental veneers can lengthen stubby teeth, automatically taking years off of your appearance.
Missing or gapped teeth can lead to the other teeth collapsing in upon the empty space, starting a shifting process that can, over time, affect the entire face. Dental implants or a dental bridge can fill the gaps left by missing teeth. Restorative work can change the shape of a patient's cheeks and lips, restoring a fullness associated with youth.
When your smile is beautiful, you possess a natural confidence that radiates from your face. You aren't afraid to laugh, smile or talk with others, because you know your smile is attractive. In the past, you may have hidden your teeth, but now, you can forget those old self-conscious habits and live your life, confident and self-assured.
A beautiful smile can transform your appearance. Don't turn to plastic surgery; call Sarasota cosmetic dentist Dr. Jenifer Back and begin enjoying your rejuvenating smile makeover Sarasota today.
Get Noticed With a Smile Makeover!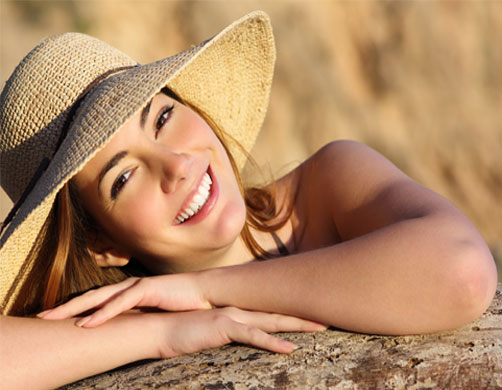 Do you find yourself looking at photos of yourself and noticing a shy or absent smile? Do you look first at the bright, even smiles of friends or coworkers and wish that you could have one too? Do you find yourself trying to blend with the background because you don't want people to see you eat, drink or laugh because your smile is unsightly?
Your smile is the first thing people notice about you. If it's stained or unattractive, it leaves an unfortunate impression with the people you meet. Whether they mean to or not, they're making assumptions about you. A white, healthy smile is a sign of confidence and of health, while a smile that doesn't possess these things signals the opposite. A lack of a smile can also signal unhappiness, and may lead strangers to think you're unfriendly.
Confidence in your smile allows you to speak up in meetings at work, or to feel comfortable enough to make a presentation at a conference. A bright smile allows you to smile freely for the camera and at everyone you meet. Don't be the person on the outskirts of life; live the life you desire, beginning with the confidence and ease a beautiful smile can bring.
Whether you have stained teeth that need a little in-office whitening, or if you need to see an orthodontist to correct more major alignment issues, a cosmetic dentist can lead you in the right direction. Minor tooth imperfections can be fixed by tooth-colored resin composites, while larger issues such as overall tooth length could require dental veneers. Missing or gapped teeth can be addressed with dental bridges or dental implants.
A skilled cosmetic dentist in Sarasota, FL can develop a plan to address all of your smile concerns. Whether your treatment is completed in one or two visits, or requires ongoing treatment, you won't regret taking any steps you can toward a bright, healthy smile. You will immediately notice the changes in yourself and in the way others react to you.
The Care and Keeping of Your Smile Makeover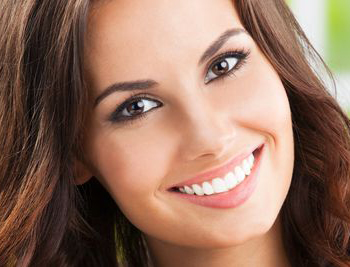 Now that you have a bright new smile, it's important to know the best way to care for your new smile makeover. With proper maintenance, your smile will be bright and your veneers, crowns and other restorations will last for many years. There are a few oral hygiene modifications that will help you maintain your new smile:
When brushing your teeth, use a non-abrasive fluoride toothpaste that will not scratch the surface of your restorations or dull their polish and luster. Brush two to three times per day, preferably immediately after meals, for maximum effectiveness.
Regular flossing is a crucial factor in increasing the lifespan of your restorations by removing debris and plaque from teeth and preventing tooth decay. If you have veneers, it is particularly important to floss to maintain excellent gum tissue health.
Mouthwashes that contain alcohol can damage composite fillings and harm the bond between your crowns and veneers. If you choose to use mouthwash, select a product that is alcohol-free to protect your restorations.
Limit consumption of foods and beverages that are known to cause staining such as coffee, tea, red wine, and berries. Limit between-meal snacks and foods high in sugar to prevent developing cavities.
Drinking alcoholic beverages and smoking excessively can ruin your dental work.
Refrain from biting or chewing on hard objects such as pens, fingernails, and bottle caps.
Wear a mouth guard when playing sports to prevent chips and cracks. Wearing proper mouth protection while playing contact or combat sports will protect your veneers, teeth, and tongue.
If you grind your teeth at night, wear a night guard to prevent unintentional damage to your teeth and restorations.
Visit your dentist twice a year for regular checkups and cleanings.
Although your smile makeover Sarasota is not indestructible, and most restorations will need to be replaced in five to fifteen years, with proper care and maintenance you can significantly extend the longevity of your new smile.
Is It Time For a Smile Makeover?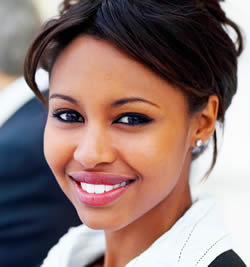 Do you have a special occasion coming up? Is there a class reunion in your future? A wedding? Are you taking a family photo and want to look your best? Have you been looking in the mirror and feeling dissatisfied with what you see? Does your smile seem lackluster? Present your best self by beginning with an attractive smile.
Over time, your smile is aging. You may not realize it, but your teeth discolor over time. Drinking coffee, tea, or red wine can affect the brightness of your teeth. Smoking can leave telltale stains. Your dentist can work with you to provide the best, most modern ways of whitening your teeth and reversing discoloration, whether through an at-home or an in-office procedure.
Even our normal everyday use of our teeth can wear away the tooth enamel and leave teeth chipped and unattractive. If whitening doesn't achieve all of your smile goals, you may consider composite bonding, porcelain veneers, or dental crowns. These options can cover the gaps left by missing or misaligned teeth and can completely hide chipped teeth, restoring the smile you used to love.
Do you wear dentures? Older dentures can discolor faster than our natural teeth. If your dentures are more than six years old, you should talk to your dentist about revitalizing them, or about getting a new pair. Changes in your gums and jaw can cause dentures to fit poorly over time. Coupled with the expected discoloration, it can necessitate a new pair of dentures every 6-10 years.
Your dentist can help you determine the right course to rejuvenate your smile, and by extension, to rejuvenate YOU. You will look younger, you will feel better, and people will respond to you more positively. Many of the people you already know may not be able to pinpoint what you've done to change your appearance, but they do know that you look your best, and they will respond as such. It's never too late to make immediate improvements to your smile that can enhance your life for years to come. Talk to your dentist today!
Sarasota Smile Design can give you more than just a gorgeous smile, but also a renewed sense of confidence to boost your personal and professional life.
Dr. Jenifer C. Back can help improve and maintain your dental health. At our Sarasota, Bradenton, and South Florida area cosmetic dentistry office, we can brighten and straighten your teeth while leaving you with a fresh feeling mouth. Sarasota Smile Design can determine the proper treatment plan just for you.
Serving the Bradenton, Sarasota, and South Florida area, our cosmetic dentistry office uses a variety of procedures to improve the appearance of your smile including porcelain veneers, dental implants, teeth whitening, dental crowns, and more. If you are looking for exceptional general and cosmetic dentistry, visit Sarasota Smile design today.
Read More about Smile Makeover Sarasota